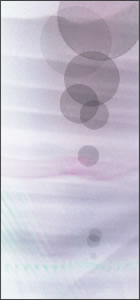 10640 North College Ave.
Indianapolis, IN - 46280
(317)340-1427 (317)816-4006


Chinese Acupuncture and Spine Care

Please call (317) 816-4006 or (317) 340-1427 for a consultation.

Testimonials

Patricia P.
(Headache / Sinus)


I feel much better, the headaches are not as bad as they use to be. I can breathe much easier. I have more energy.
Very Good. History: Headaches since 1977,sines,allergies.



Joan S.
(Frozen Shoulder, Low Energy, Sinus, Shoulder injury)


Dr. Yang has been treating me and my family for about 9 years. My first problem was a painful knee condition that
was not responding to conventional treatment. After just a few acupuncture sessions the knee improved
tremendously and surgery was avoided. Since then Dr. Yang has treated a frozen shoulder and restored my energy
level. My general health has been much better since I have been seeing her. My husband had his energy level
restored and has had preparation treatments for three operations. There were 2 cataract surgeries and a sinus
surgery all of which were without complication and recovery was rapid.
My son has had treatment for a sinus condition which was greatly improved. He also had acupuncture treatment for
a sever shoulder injury. The results were wonderful.
We will continue to go to Dr. Yang for maintaining our good health.



Anita S.
(Flu and Allergy / Sinus Symptoms)


Unfortunately people seek relief from alternative therapies after all else fails. We do not know the extent of
the benefits but we do know that they can make a significant difference. Alternative therapy such as
acupuncture should be sought for relief of symptoms before many harmful medications are taken into the
body.

I think the people who live in the Indianapolis area should know the wonderful resource we have in Dr. Wei-
Chen Yang. I was miserable with sinus problems and knee pain and many symptoms of stress. After one
treatment with Dr Yang, I felt such relief with high energy and clear sinus cavities. Everyone deserves to
know what a significant difference a wonderfully qualified Dr Wang could make. I have used acupuncture
before an have gotten used to the immediate relief immediate instead of working with over the counter pills
that provide some relief within three weeks.

However I could tell a difference in Dr Yang's techniques and knowledge. I knew she had years of training
and experience and I am grateful to have found her in our community. How do I help the people in my
community to experience what I have learned.

My name is Anita Siccardi. I came to the Yang Health Center for my flu and allergy / sinus symptoms. With
only one visit, I've already experienced a lot improvement. My cold is gone and sinus congestion is much
better. Dr. Yang is very kind and knowledgeable. She knew my body condition by making assessments of my
pulse and the color of my tongue. That is really fantastic. Besides acupuncture, she also used an herbal
patch to put on my acupuncture point. And my husband and I notice a significant difference in the
congestion and drainage from the nose. The overall treatment is painless and very helpful.



Pat A.
(TMJ, Sinus, Allergy, Energy)


I have been seeing Dr. Yang for the pat several weeks my TMJ problems have improved tremendously. The
chronic sinus is so much improved. I have not had to take any of the standard allergy/sinus medicine. The
best part of all is the terrific improvement in my energy level. I highly recommend Dr. Yang.